Oracle Partner Solution Center
The Oracle Partner Solution Centre (PSC) is a dedicated Centre of Excellence for our partners to access a set of solutions and product specialists with functional and technical expertise at ABS. The PSC offers a combination of Oracle Technology, Fusion Middleware, Systems, Engineered Systems and Storage Solutions that are design for a wide scale of testing, implementation and migration solutions for your convenience.
With the Oracle PSC at ABS, you are able to test on Oracle software, systems and Storage while getting full technical support from ABS and Oracle. The benefits of such a facility help to reduce the system testing costs & risks in involved. 
Which brings us to the next most tangible benefit, the accelerated time to market a product or service. The PSC is able to accelerate the migration & testing of applications on Oracle technology as well as serve as a platform for ISV's and other partners to conduct their Proof of Concept for customers. If all systems are go, the product can then be enabled.
Finally we offer branding exposure via our site through testimonials and written newsletters to all affiliates and non affiliates as well as the possibility of a co-funded marketing event and special incentives for deals closed. 
Watch the video below to see the specifics of the PSC and how they can benefit you.
Our Customer Testimonials
QR Retail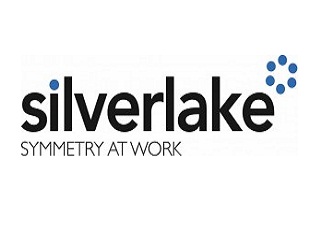 QR Retail Automation (Asia) Sdn. Bhd. is an established retail and consulting software development firm. The company has over 18 years of experience providing retail solutions to customers across Asia, United Kingdom & the Middle East. 
QR Retail is a wholly owned company by their parent company Silverlake Axis, one of Asia's leading enterprise application solutions provider.Commitment - helpful and dedicated support team from local and Singapore PSC team 
Their Testimonial on the Oracle PSC at ABS:
We've broken down our testimonial to the Oracle PSC at ABS into a few categories in which we felt would be truly beneficial to everyone.
Commitment
They have a helpful and dedicated support team from the local PSC team and Singapore PSC team.
Availability
The PSC enabled us to access the resources onsite or offsite within the scheduled timeline.
Cost
Product Enablement
The PSC in short help to enable our product competencies to market faster with the latest technology.
In short we fully recommend that you take advantage of the benefits offered by the ABS Oracle Partner Solution Centre as it is an extension of the company's service and commitment to excellence for its customers.
TriAset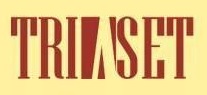 Treasure Risk Aset Management or TriAset Sdn. Bhd. is one of the most dependable solution providers that primarily serve financial institutions and large corporate in treasury and asset management solutions. With over 13 years of Treasure and Investment solutions expertise, TriAset's greatest strength is its unique ability to offer competitive solutions that are tailored by industry experts.
Their Testimonial on the Oracle PSC at ABS:
We have experienced the convenience of Oracle Database Conversion with ABS and its Oracle PSC for our Compass solutions. We found the overall experience to be highly convenient as the PSC is able to help reduce our testing period dramatically and enable us to complete the transition seamlessly. 
Cyber Village

Cyber Village Sdn Bhd is the pioneering & leading E-Business consulting organization with 15 years of proven e-business implementation experience with MSC Status. Cyber Village is the leading local Internet Banking specialist in Malaysia. Their solution iBankStar is delivered to 60% of local financial institutions in Malaysia with a 100% success rate and has won accolades for its track record and implementation by regional and world wide agencies.
Their Testimonial on the Oracle PSC at ABS:
The Oracle PSC at ABS has provided us with technical assistance with automated porting of more than 300 database tables. They have provided unreserved support and technical advices. This is especially so when they help assisting with the implementation of iBankStar on Oracle Hardware and Software as well as with obtaining the Oracle 11gr2 Certification (2012) which has proven invaluable for larger market opportunities.