About Us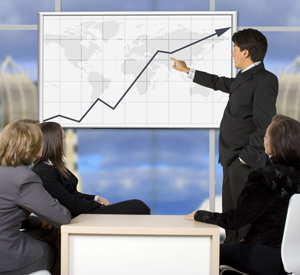 Applied Business Systems (ABS) is a subsidiary of CSA Servis (M) Sdn Bhd, a wholly-owned subsidiary of Microlink Solutions Berhad (a member of Omesti Berhad).
Microlink Solutions Berhad, the parent company is listed on the ACE Market of Bursa Malaysia Securities Berhad and also an award-winning Multimedia Super Corridor ("MSC") status company. The company offered a complete and diverse spectrum of research and development on information technology solutions to the financial services industry.
ABS is segment in distribution group where we provide distribution solutions and hardware for seamless integration of enterprises. We believe in helping our partners to see opportunities and assist our customers to leverage on innovations in staying ahead of their competitions and change the way today's organizations do business.
Headquartered in Kuala Lumpur, ABS is a Value-added Distributor offering leading products and solutions focusing from small, to mid-size and enterprise market.
Together with a staff strength of 50 employees, our offerings span from hardware such as server, appliance and storage to security infrastructure solutions such as network security, email security, web security, endpoint security, mobile security, system vulnerability, data security, identity, credential and access management, application delivery controller, load balancer, threat protection system, file encryption, application encryption, tokenization, cloud or web-based encryption, database encryption, storage encryption and key management and, security management, storage solutions, database, application server and other fusion middleware products.
We are a Value-added Distributor for Oracle, F-Secure, Zscaler, KEMP Technologies, Ultra Electronics, EZMCOM, Bloombase, Doxshield and Stratokey. Apart from products and solutions, we provide services such as support, consultancy, professional and education services. We have a branch in Penang, which covers the Northern region in Malaysia.