Our Group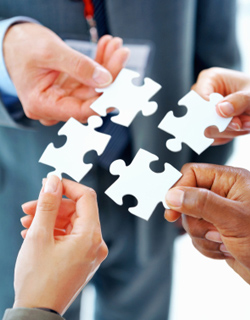 Established since 1994, Microlink Solutions Berhad is an award-winning Multimedia Super Corridor (MSC) status company specialising in the provision of end-to-end banking solutions for both conventional and Islamic financial institutions.
Operating in Malaysia for more than 15 years, we offer a diverse range of solutions encompassing all major components of the banking process. We are also noted as a leading player in Islamic Banking applications, spurred by our direct involvements in the thriving Islamic Banking sector that Malaysia has become renowned for.
Our in-house suite of products – marketed under the "OneSolution" brandname – is a result of many years of research and development. "OneSolution" addresses all major retail, wholesale and investment banking needs of financial institutions; with Islamic components ensuring Shari'ah compliance is readily achieved.
We have a capable team with extensive banking & finance knowledge and ICT development skills as well as a management team with many years of experience in financial institutions in Malaysia and globally.
Today, Microlink is listed on the ACE market and is a Capability Maturity Model Integration (CMMI) Level 3 company. We are supported by reference sites throughout South East Asia, the Middle East and North Africa and have won numerous accolades from the industry, including the "Industry Excellence Award" by the Malaysia Ministry of International Trade and Industry.
Backed by our corporate vision to stay at the forefront of our industry, we continue to invest in human capital and research and development so that we can consistently offer relevant, high-quality banking solutions to power the conventional and Islamic banking sector into the New Economy.
Visit us HERE for more information.